Seasonal Color
Looking to make a change that will give your landscape that "WOW" factor?
Call Harris & Co. for seasonal beds that will add color and interest to your landscape.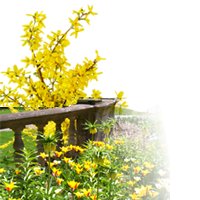 From flowers budding in the spring, or bright blooms in the heat of the summer, to the golden and red fall colors of Georgia; Harris & Co. is here to provide you with the pop of color that your flower beds need this season!
We are here to make your property get noticed! We will consult with you to determine your color and texture preferences and guide you with our recommendations. Adding seasonal color to your landscaping makes a huge impact.
Call Harris & Co. before your next big gathering, when selling your home, or if you just need a little visual impact.
We are conscious of water usage in our seasonal plantings and can recommend plants that use little water and hardy ground coverings that stay fresh looking throughout the season. Adding seasonal color brightens your home, naturally.